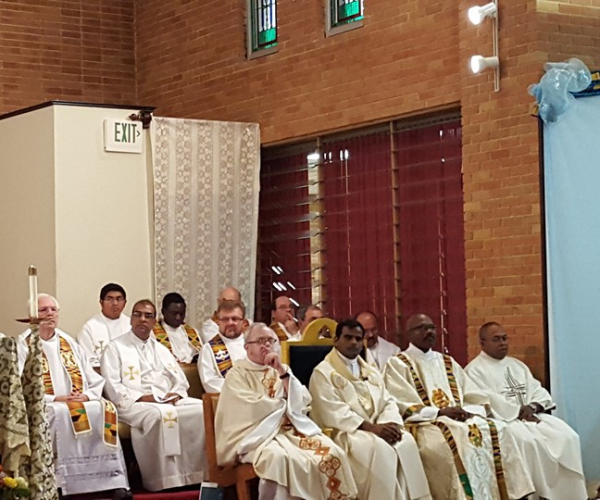 St. Paul the Apostle Catholic Church, a predominantly African-American community, is one parish family drawn on the richness of our diversity, worshipping together and carrying the good news of Jesus Christ to all people.

The simple but humble beginning of St. Paul's Parish dates back to 1943. On June 15, 1947, the official approval was given and Archbishop Francis Rummel dedicated the church to the service of God for the salvation of souls.

Fr. Arockiam's Installation Mass 10/25/15
GOAL #1: WORSHIP/SPIRITUALITY

                  That we continue to have culturally sensitive worship that depicts who we are and that our worship continues to reflect our African-American heritage in its theological concepts, spirituality and symbols

GOAL #2: MINISTRY

                   That we have an expansion of ministries to meet the needs of our community

GOAL #3: FINANCE AND DEVELOPMENT

                   That we develop more ways to build up capital and become financially solvent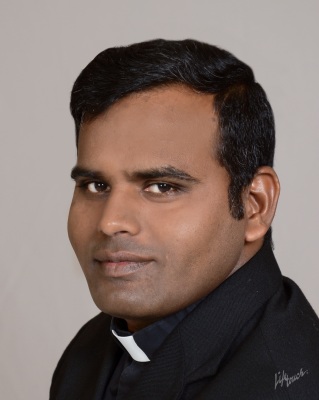 Rev. Arockiam Arockiam SVD
A member of the Society of the Divine Word (Divine Word Missionaries), was born on September 25, 1973 at Kanathankadu Village of Tamilnadu State in South India and was ordained on May 14, 2002. Since his ordination, he has worked among the African American Parishes in Southern Louisiana.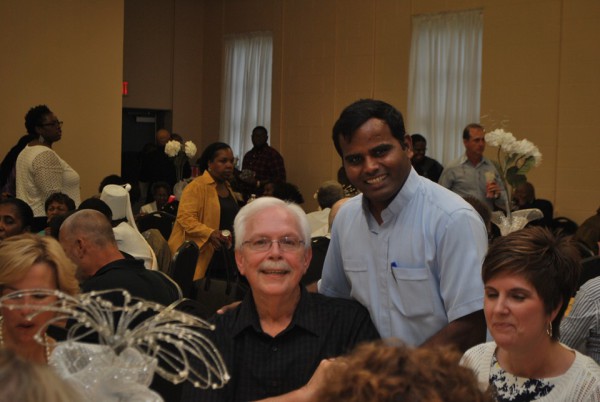 Fr. Arockiam's Installation Mass Reception

10/25/16